DR.C Clinical Skincare - Anti-Aging and Acne Control Skin Products
DR.C Clinical Skincare
AGE REVERSE SYSTEM
CORRECT AND PREVENT VISIBLE SIGNS OF AGING
IN JUST 4 WEEKS
87% of users experienced improvement
in the appearance of lines and wrinkles
80% saw evening of skin tone
and improvement in brown spots
93% noticed improvement in skin texture 87% saw lessening of redness
SKIN BRIGHTENING SYSTEM
EVENS SKIN TONE, LESSENS APPEARANCE OF DARK SPOTS AND FINE LINES

Skin Brightening System is an effective skin care regimen specifically formulated to restore skin brightness and radiance as it lessens the appearance of dark spots and fine lines. Developed by a board-certified dermatologist, this 3-step system protects skin from free radical damage and pollution that cause excess pigment, while blocking the formation of the skin pigment melanin. Clinically tested to deliver proven results with a combination of concentrated, medical grade actives and natural ingredients. In a clinical study, testers with Fitzpatrick skin types II, III, and IV, ages 34 to 75 years were enrolled. Patients applied the three Skin Brightening System products to their faces as directed by a dermatologist. Patients' skin was documented at baseline, and improvement in visible aging signs was assessed by both clinician and patient at biweekly intervals.
Skin Brightening System is part of our dermatologist-developed line of products. All our products are medical grade and intended to be used as part of a skincare regimen. To get the best results, ask your skin care specialist to help you determine your optimal regimen based on your skin type, age, previous treatments and procedures you may have had, and lifestyle.
RESULTS AFTER 6 WEEKS*
87% saw decrease in appearance of dark spots and brightening of skin tone
100% noted an increase in skin radiance and luminosity
100% noticed improvement in skin smoothness
93% of users experienced improvement in appearance of lines and wrinkles

Essential First-Step Products These cleansers jump start your skin care routine by was...
Essential First-Step Products These cleansers jump start your skin care routine by wash...
Skin Brightening System Kit includes three products  1. Salicylic Face and Body Wash M...
Resolves pimples Treats whiteheads and blackheads Calms redness and swelling of blemish...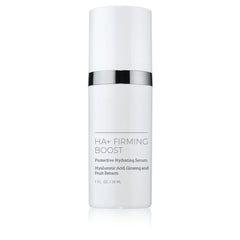 HA+ Firming Boost Protective hydrating serum.  Firming serum instantly quenches skin wi...
  Dermatologist Formulated | Medical Strength Clinically Demonstrated Results  MOISTURI...